Career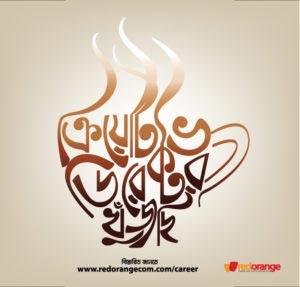 Post: Creative Director
Major Responsibilities:
– Develop unique new concepts, research the technical properties of products and implement a structured approach to the management of all aspects including script writing & proof reading in content.
– Act as a key person to develop the effective copy of brand promotional strategy, involving connected team member to implement concepts, providing guidelines and strategies in various creative projects
– Determine production schedule and lead multiple projects from conception to completion in accordance with deadlines. Keeps clients informed by compiling, analyzing and reporting marketing results forwarding plan projections and updates.
– Evaluate and if necessary alter, the content of projects before completion and obtains client feedback by presenting final layout to clients .Responsible to Improves quality results by evaluating & redesigning and recommending changes of art ,copy writing & production departments.
Requirements:
– Graduate in any discipline/ Bachelor of Fine Arts, in case of good graphics sense educational qualification can be relaxed.
– Minimum 6-8 yr's experience in the related field &an intimate understanding of design, copy and web best practices/guidelines.
– Excellent leadership skills& good writing and editing skills.
– A strong understanding of brand development and multichannel marketing concepts
– Ability to multitask, prioritize and meet deadlines.
– Extensive experience using PowerPoint and other presentation industry standard software
Application process:
– Please send your application, resume along with photograph of yours and send it to job@redorangecom.com before 14 May 2017.
Any attempt to persuade will disqualify your candidacy. Only shortlisted candidates will be contacted